Try out these facilities to get the best from your sporting holiday !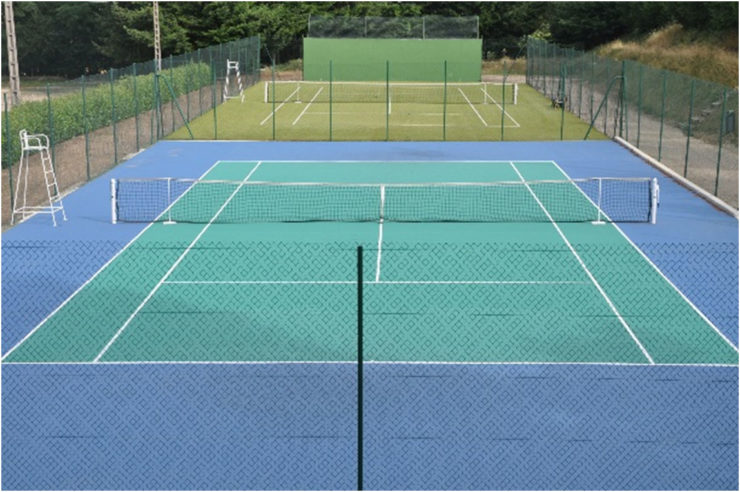 Fitness and bodybuilding
Sacchet 06 12 99 87 51
Email : sacchetd@hotmail.fr
Tennis
Don't forget your tennis racquets! Both indoor and open air courts are available to help you keep fit. You can reserve a court and collect the access keys from the Café du Centre in Rieupeyroux (just beside Credit Agricole). The courts are about 2km from there on the Prévinqières road (D61).
Prices:
Court hire costs 5€ per person for a 90 minute session, so 10€ for two players. Lighting costs 1.50€ per hour. A summer membership is available (from 15th June -15th September) for 40€ per person. This price includes insurance. In each case you need to leave a deposit of 30€ which will be returned to you when you take back the keys.